I began the firm in 1982 and the firm has provided quality, personalized accounting and tax services continuously ever since. All of my work is individualized and tailor-designed for the particular client that I am serving. I give everyone, regardless of how large or small a client, the same high level of attention that I myself would like to receive.
Most of my clients depend on me for tax consulting and income tax return preparation. I prepare tax returns for every state in the Union.
I am the only one that you will deal with regarding tax and accounting issues, other than during periods of temporary absences. You will not be lost in the shuffle nor will you ever experience "learning curve" inefficiencies due to staff changes.
My focus is issues dealing with income taxation of individuals, corporations, partnerships, LLC's, trusts and estates. All work necessary to bring the accounting records in compliance with Generally Accepted Accounting Principles (cleaning up the books) is handled as well. My goal is to make my clients as self-sufficient as possible in their bookkeeping efforts. This reduces cost.
Speaking of cost, I bill at an hourly rate which is currently $225 per hour. This rate is generally very reasonable when the total cost of a job is compared with what other accountants and tax preparers charge for comparable work. That's because of my experience and efficiency. You will find this to be true if you compare.
Renewable Energy and Other Topics
Solar power is currently one of the best investments that a homeowner or business can make. Not only are the tax advantages unprecedented, with today's technology this investment is proven to pay for itself in a relatively short period of time. The reason that I consider it a hot topic is because the tax benefits on this are due to expire soon, probably forever. If you have even the slightest interest in this technology, I invite you to come have a free chat with me about this topic. Regardless of the level of knowledge that you have about solar energy, I am sure you will benefit from a discussion about it. Or, we can chat a little about some other issue you may have. This is my way of giving you the opportunity to meet me. I benefit from such discussions as well.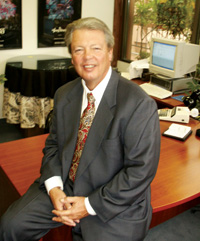 Alan Berg has over 35 years of public accounting experience. This includes large firm experience with Price Waterhouse as well as small local firm experience. Alan represents a second generation of public accountants as his late father, Wallace G. Berg operated a local C.P.A. firm in Long Beach, California until 1981 when he retired. Alan earned a Bachelors Degree in Economics at U.C.L.A. and later an M.B.A , specializing in taxation, at Golden Gate University. He is a published author.
alan@bergcpafirm.com (206) 232-2860